An Evening with An Taoiseach Micheál Martin
The Irish Chamber of Commerce Singapore was incredibly honoured to host a special event this evening 'An Evening with An Taoiseach' Micheál Martin. We were pleased to welcome our Chamber sponsors, members as well as connecting with the Irish diaspora and friends of Ireland across the globe for a virtual gathering.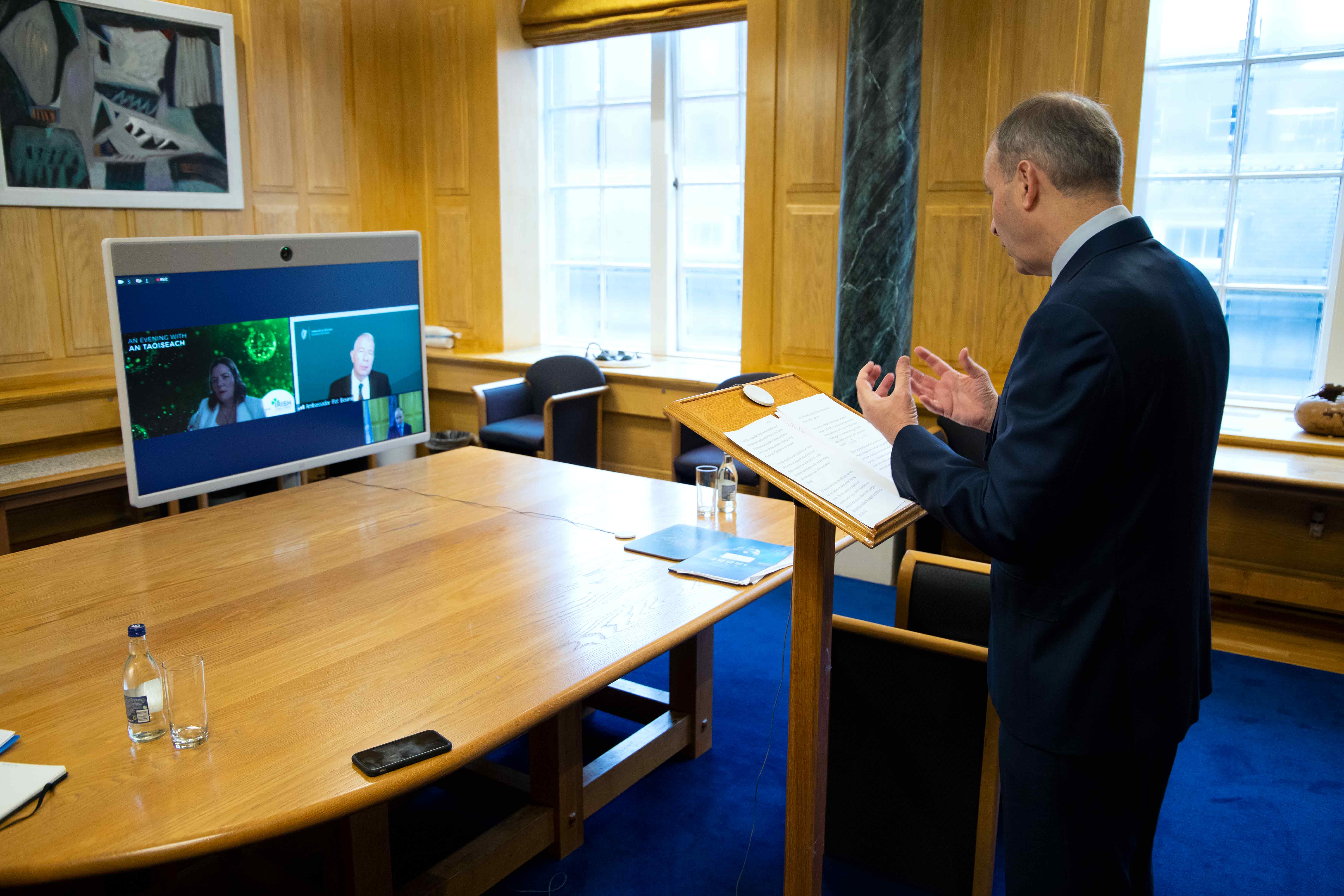 Streaming live from Leinster House, Chamber President Kate Simpson engaged the Taoiseach to discuss opportunities for the Asia Pacific region and globally, looking forward to 2022.

Our sincere appreciation to His Excellency, Pat Bourne, Ambassador of Ireland to Singapore and his team at Ireland House and Joyce O'Dwyer of Mercury Creative for their invaluable support.
Click to view the recording by clicking HERE