The first-ever virtual Irish Chamber AGM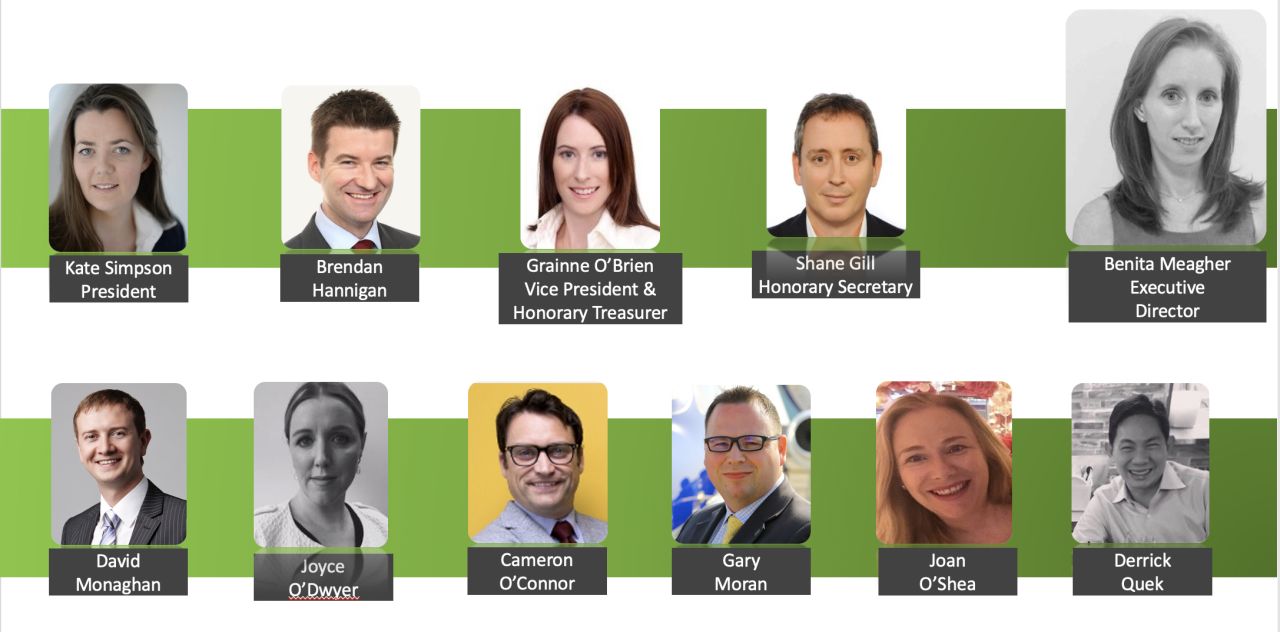 The first-ever virtual Chamber AGM brought leaders of industry and government bodies together for a review of 2019, the Chamber's most successful year on record, and an outlook for 2020. Congratulations to our Executive Director, Benita Meagher. Officiated by Chamber Patron, Ambassador of Ireland to Singapore Pat Bourne.
Guests received an exclusive delivery of Irish goodies supported by Enterprise Ireland, Inish Bia, Molly Malones, The First Pour and Magners Irish Cider.
Insightful updates showcasing the strong presence of Irish businesses in the region was presented by Director of Asean Enterprise Ireland, Kevin Ryan and S.E.A. Director of Bord Bia - The Irish Food Board, Ciarán Gallagher.
Outgoing Chamber President David Monaghan handed over the baton to the newly appointed President Kate Simpson. Honorary Treasurer Grainne O'Brien was appointed to the role of Vice President and the new Board of Directors was duly approved with the Chamber welcoming three new, leading business professionals - Senior Quality Director for Kellogg Company AMEA, Joan O'Shea, Aon Head of Aviation Asia, Gary Moran and Derrick Quek, Founder & CEO ARK Investment Advisors Pte Ltd and The First Pour.
We look forward to engaging with our members over the coming year and welcome all to join our connected business community.